How to connect your data source to SmartPredict in 3 steps?
Published on

Jun 16, 2022

by

Haingomanitra H. F.
---
Data is the primary source of any successful AI project, and its safe retrieval from your data source to the platform on which you will run your AI project is the starting point of any AI project.
With the SmartPredict AI platform, we have implemented a performant dataset connector so you can retrieve your dataset from over +30 data sources type with 0 lines of codes in just 3 steps and security assured. 
So wonder how to do it? Let's discover it now.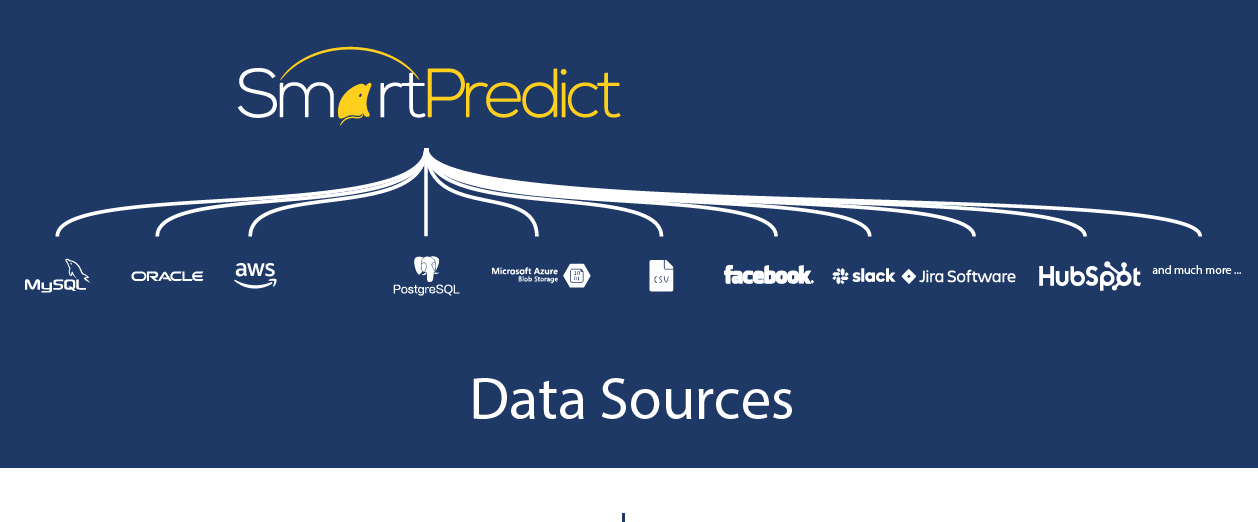 For those who don't know yet: What is SmartPredict?
SmartPredict is a no-code/low-code AI platform that allows you to build and deploy an AI project in the easiest way possible with its drag and drop workspace, AutoML solution, and ready-to-use customizable AI use cases.
Your AI project can be run in 10 minutes, with no-code and low-code.
It can be a daily tool for data scientists to accelerate their work and also an excellent tool for those not specialized in AI technology to realize their AI business solutions on their own.
Well, I think it's enough for the introduction. Let's see how to connect your data source to SmartPredict?
Connecting a data source to the SmarPredict AI platform in 3 steps
1st step: Select your data source
SmartPredict's dataset connectors allow you to retrieve your data from over 30 data sources, such as :
social media like Facebook Marketing, Instagram, etc.;
databases like MySQL and PostgreSQL, etc.;
computer, 
and from online marketing or other tools like Mailchimp, Hubspot, Airtable, etc. 
The first thing to do is select the data source type where your data is to be retrieved. To do this, follow the steps below:
1- Bring up to the dashboard of uploading the dataset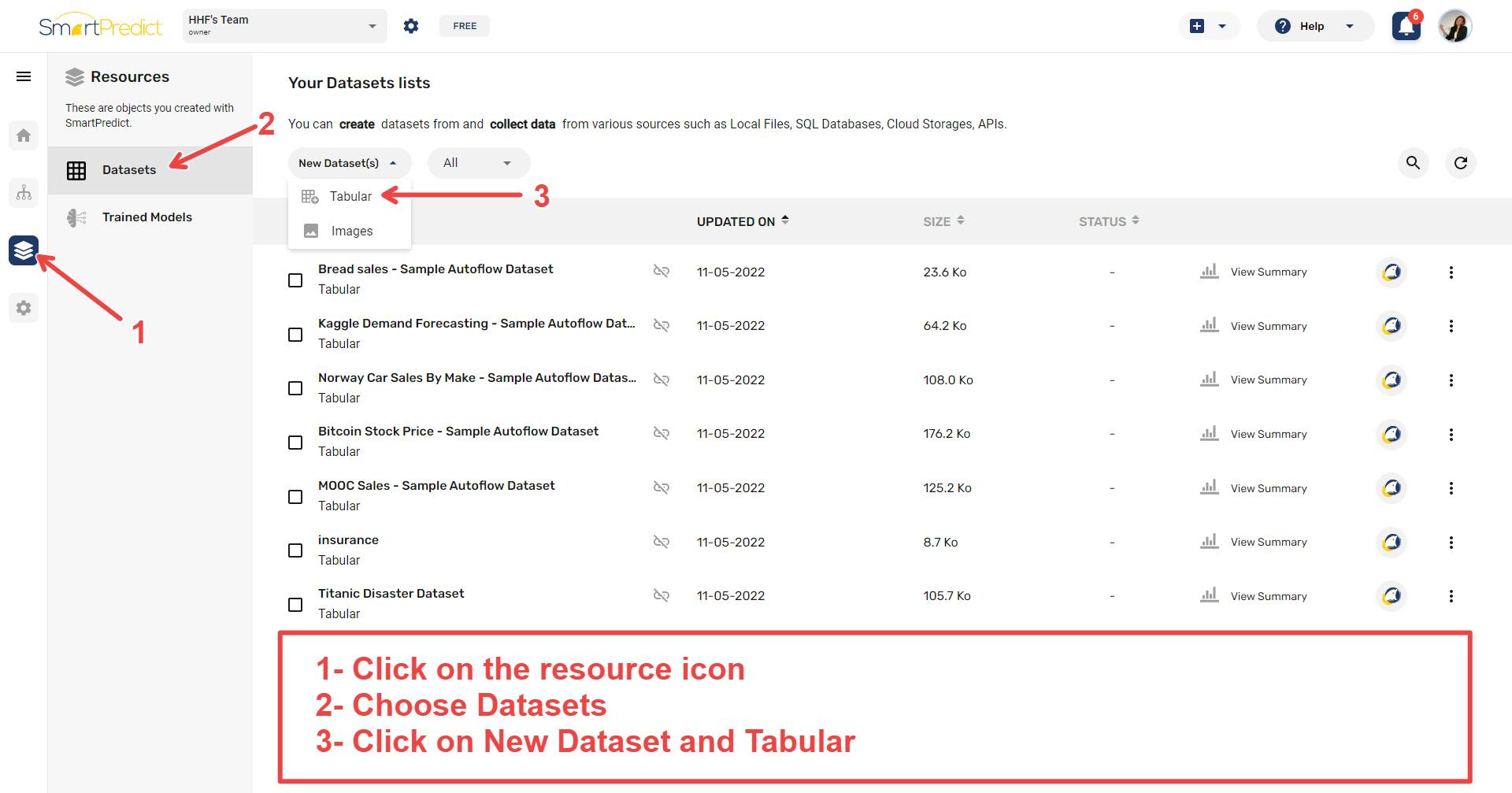 2- Choose your data source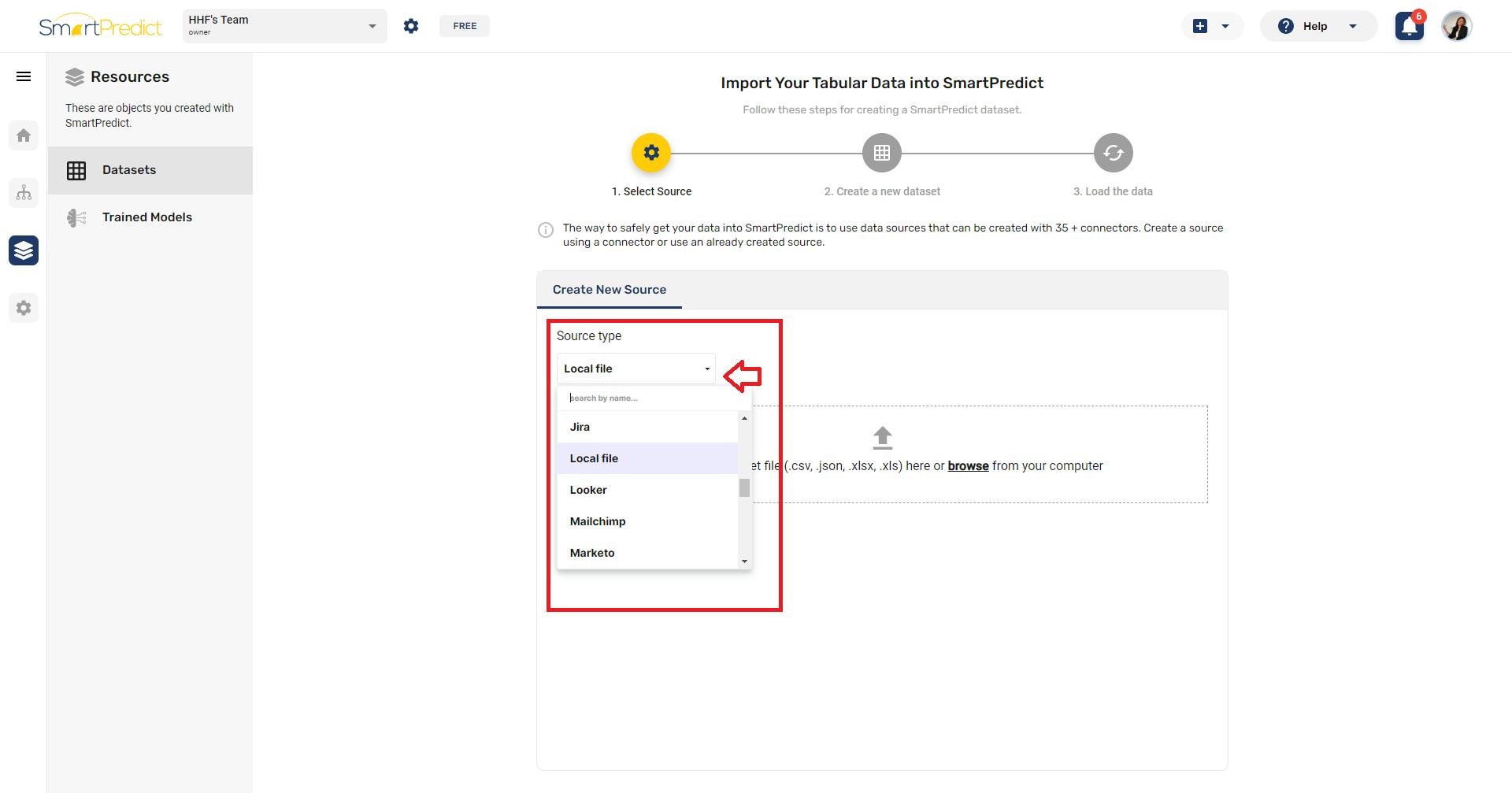 2nd step: Entering the data source required information
When your data source type is selected, you are brought up to give information to acceding to the data source. For example, to connect your MySQL database source to SmartPredict, you should enter the:
hostname database
port of the database
name of the database
the password associated with the username
username to use to access the database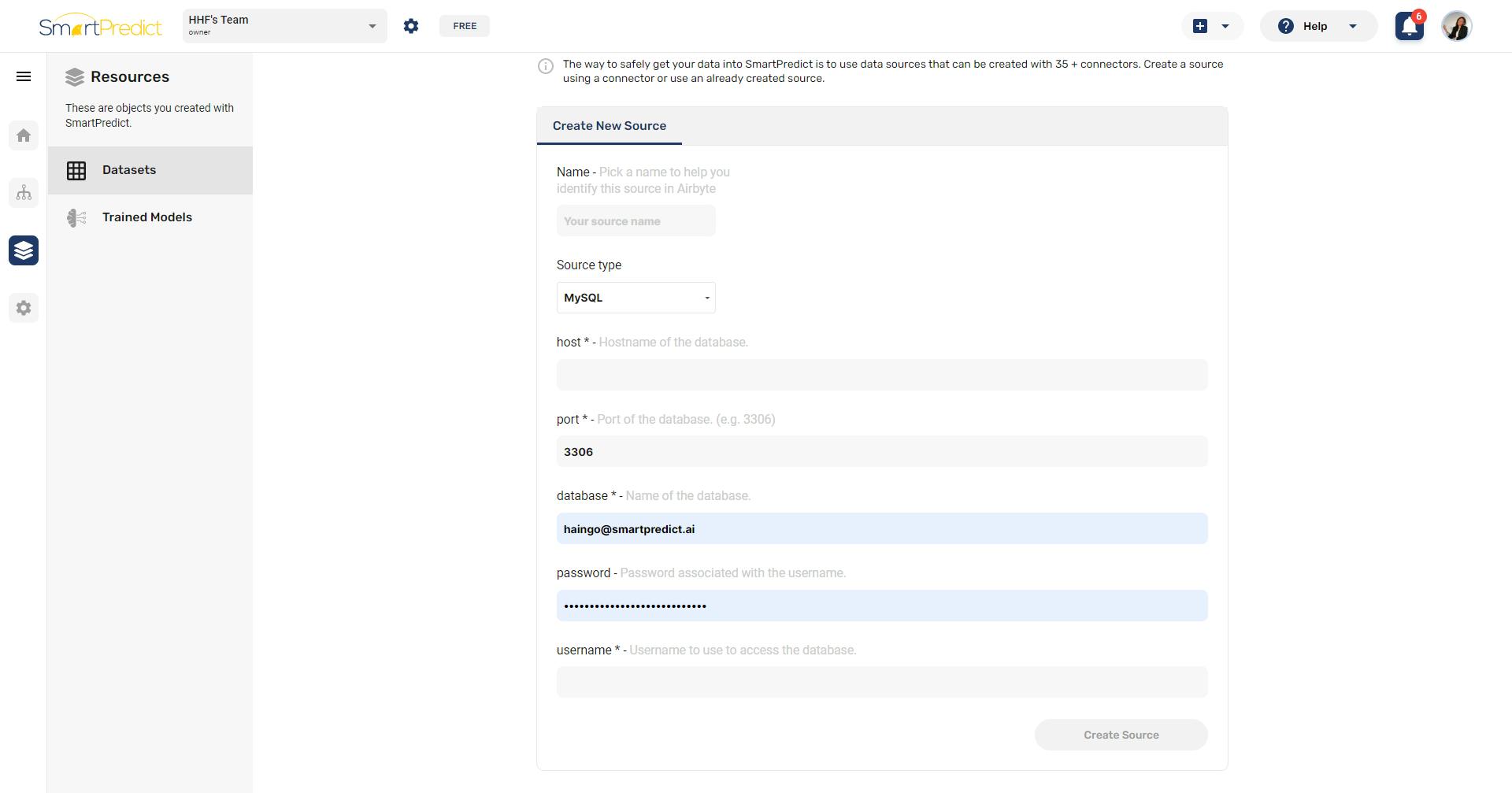 You can simply drag and drop your CSV or XLS file if your data source is a local file, i.e., on your computer.
When information has been successfully inserted, you click on create a source, and you can see all your data in your data source. In this state, your data source is connected to the SmartPredict AI platform.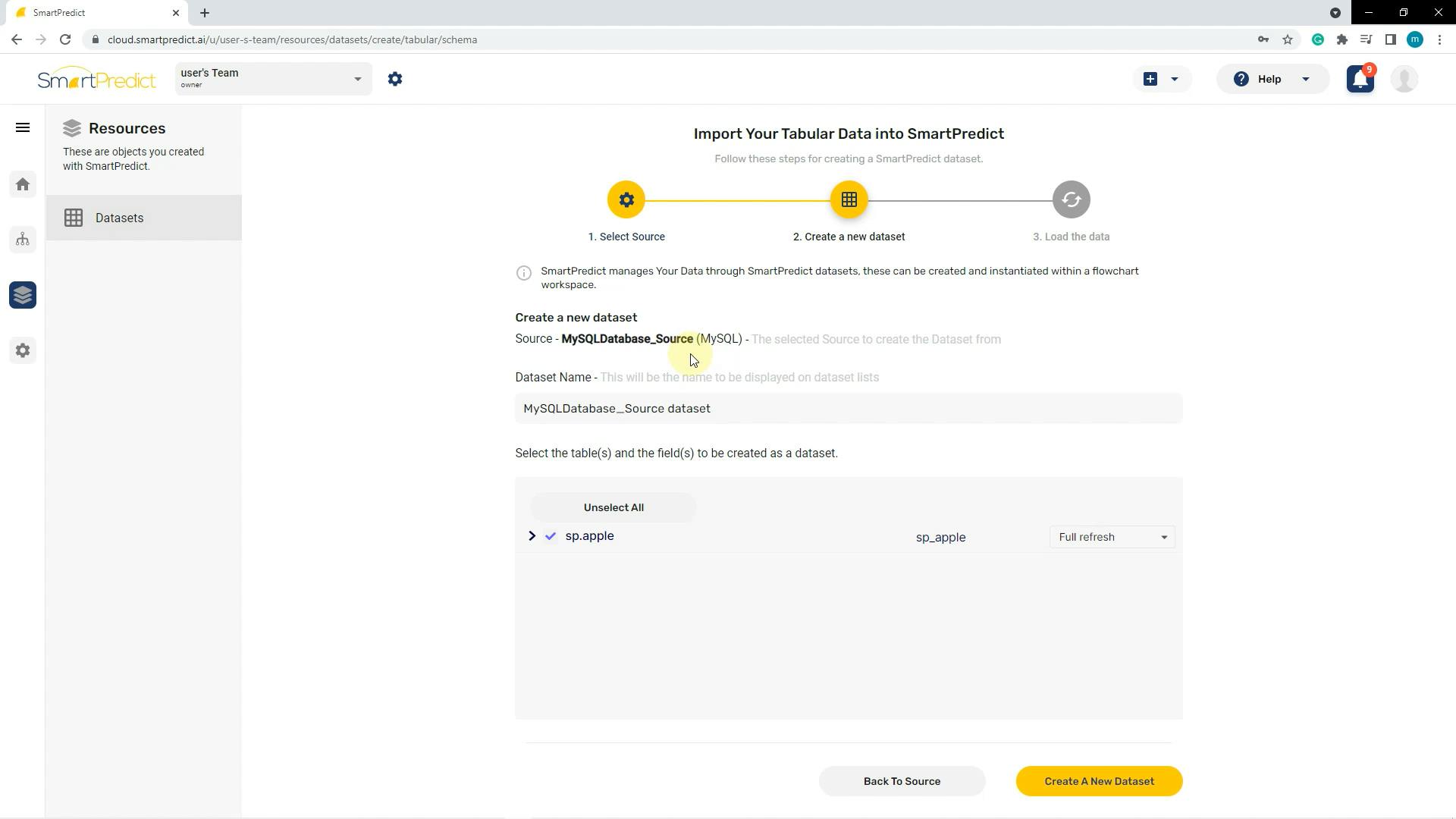 3rd step: Importing your dataset
Now that your data source is connected to the SmartPredict platform, you can import your dataset by selecting what will be imported as a table and then clicking on create a new dataset.
What about data security?
Well, the data security is 100% assured as SmartPredict dataset connectors used high-performant and secured technology like Airbyte as ELT and BigQuery for the data storage warehouse. Only you have access to your data for all your project on the platform.
What's the next step?
Once you have uploaded your data, you are ready to use it for your AI project on the SmartPredict AI platform. You can use it:
- to perform an end-to-end AI project from scratch
- to run SmartPredict AutoML solution Autoflow
- to run SmartPredict out-of-the-box AI use cases.
So there you have it: these are the three options SmartPredict provides for a successful end-to-end AI project.
Conclusion
In this blog post, I showed you how you could easily connect your data source to the SmartPredict AI platform. I think this will help you with your next AI project on the platform. You should know that it is free to use all year round :).
Please find its youtube channel and tutorial for more information.