Experience a Smoother Way with SmartPredict AutoML!
Simulation modeling, projection of workforce demand and supply, SmartPredict Automation AI process Autoflow allows you to easily launch any forecasting project. Thanks to improved accessibility and ergonomics, Autoflow follows a logical and simple workflow.
With or without coding skills, you will be able to solve automating data analysis using artificial intelligence elegantly and implement intelligent automation processes of AI projects, regardless of your field knowledge.
In addition to the benefits inherited from AutoML 2.0, Autoflow boasts an increased level of automation thanks to the flowchart concept.
All the delicate steps of a DS process are handled: from automatic model selection to hyperparameter setting, to make your experience both fluid and user-friendly.
What's more, with Autoflow you benefit from a highly customizable system, which means you can still configure the pipeline flowchart even after it has been generated. This innovative added value distinguishes SmartPredict from other automated ML platforms.
Get business insights in just a few steps with Autoflow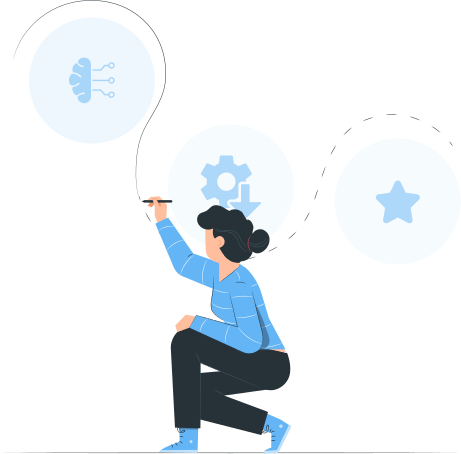 Autoflow performs these steps of AI workflow automation:
Auto Preprocessing
Auto Feature selection
Auto Feature engineering
Auto Model selection and tuning of hyperparameters
What advantages do you derive from Autoflow?
Autoflow has been designed to speed up the process of implementing AI. As such, automated ML is not intended to replace data scientists in any way, but to help them control and manage labor-intensive projects, while also being reinforced to enable other professionals to use AI in the simplest possible way.
1

Boost your productivity

Autoflow easily targets structured transaction and relational datasets, quantitative and time-series data to make them actionable through automated feature engineering transformations and aggregations. This eliminates the tedious and time-consuming tasks of traditional Data Science processes to help you focus on other crucial tasks.
2

Skyrocket your sales

To gain a competitive edge, companies often conduct a SWOT analysis to identify strengths, weaknesses, opportunities and threats. SmartPredict's Autoflow system allows problems to be dealt with quickly and effectively as soon as they arise and to plan what action needs to be taken.
3

Bring your projects to scale

Scale up your projects with a platform supported by state-of-the-art full automation. Being able to deliver enterprise-wide projects is a critical asset for any data-savvy professional. A complete ML toolkit is a powerful ally for any skilled IT professional.
4

No coding skills involved, you said it all

Implement AI regardless of your coding skills. In addition to the inherent benefits of AutoML2.0, such as increased productivity and simplicity, all delicate stages of a Data Science process are handled: from automated model selection to hyperparameter tuning, to render your experience both smooth and resource-friendly.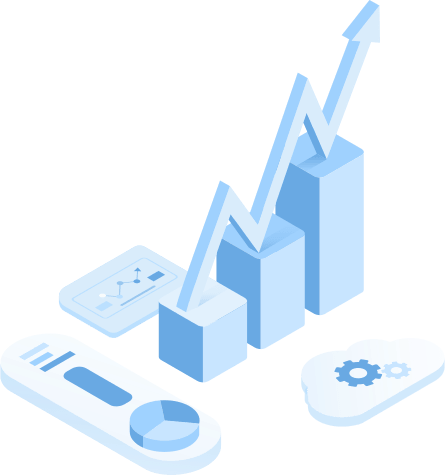 What do they say?
"We are amazed by its advanced performance. All we had to do was upload our data set and voila!"

"Autoflow is simply revolutionary! Complex prediction in a few steps and much less pain. Who would have thought it was possible?"

"As a start-up, time is literally money to us. SmartPredict showed us that we could well win both: have our cake and eat it too!"

"Remaining proactive and agile are both important qualities in our field. Thanks to SmartPredict's powerful forecasting tools, we were able to anticipate market trends and increase our revenues faster than expected."

"I didn't know that a simple flowchart could do a lot for a large-scale project. It exceeded my expectations. It was too good to be true, but it did!"

"Prior to SmartPredict, my team used to meticulously deploy AI pipelines for months at a time. We couldn't afford all the resources that went with it but SmartPredict saved us."
Discover Other SmartPredict Ground-Breaking Features.
Through its well-designed features, SmartPredict strives to offer you the best and brightest to meet your challenges and your incredible creativity!
This email has already subscribed.