Drag and Drop AI platform is a Safe Value
Applied to the wide range of basic modules, the drag-and-drop function is also extended to other elements: custom modules, trained models and processing pipelines, to be placed on the SmartPredict graphical interface from the "Build" to the "Deploy" space.
Everything here has been carefully thought out to make designing your Machine Learning pipeline as simple as it is fun using the flowchart approach.
The SmartPredict UI, for designing ML pipelines the Smart Way
An elegant drag and drop example interface with a user-friendly design makes your AI experience as smooth as a cruise.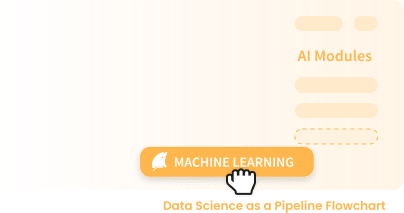 Quickly obtain actionable insights with the ease of use of a drag-and-drop interface.
Benefit from increased interoperability with an ergonomic code-free interface for all your AI projects.

Identify the root cause of an error easily and monitor the execution flow using a real-time log record at each step.
How will SmartPredict's Drag-and-Drop Interface help you aim high?
Sophisticated technology that translates into clean lines, clear graphics and high performance is what SmartPredict's drag-and-drop interface is all about. The use of flowcharts makes visual workflows more accessible without sacrificing transparency and scalability.
With its pure intuitiveness, use it to support your business, application integration and artificial intelligence interests.
1

Build

Create a "Build" flowchart with drag-and-drop modules. Complete a Data Science pipeline flowchart with modules set up for different data manipulation stages. To do so, transport Datasets, processing pipelines and models into the area of modeling.
2

Deploy

Construct a different kind of flowchart for deployment using drag-and-drop modules- including a Web Service IN module to receive prediction data and a Web Service OUT module to return inferences. Deploy in a matter of minutes instead of months!
3

Monitor

Capture the active URL where your project is deployed as a REST API web service. This latter is saved with optimized security thanks to a private access token. Follow the project thanks to a transparent and precise recording of the creation date and expiry date.
4

Predict

Load your prediction data in JSON format so that the Web Service IN module of the deployment pipeline can receive it, then return the prediction results from the Web Service OUT. With a test space for assessing the accuracy of the model and pipeline, consume large amounts of multivariate data and discern patterns and trends using powerful Machine Learning and Deep Learning algorithms.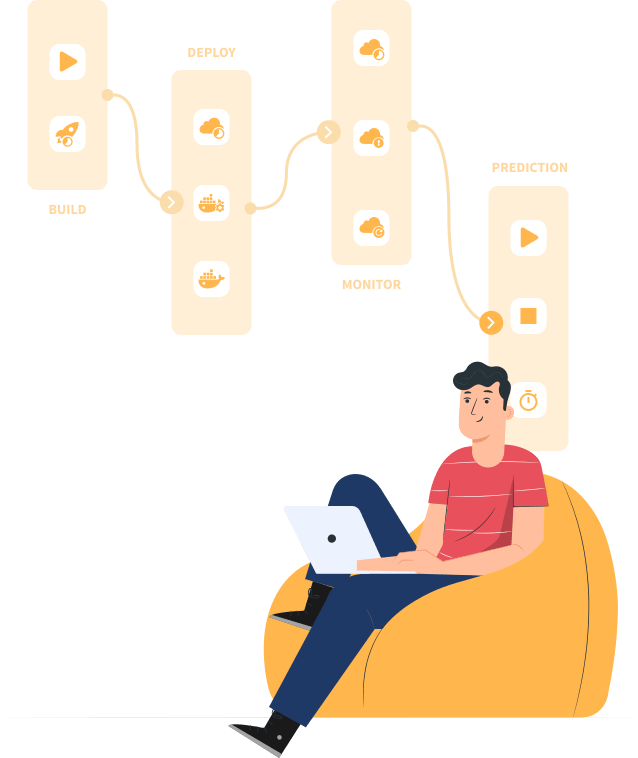 Discover Other SmartPredict Ground-Breaking Features.
Through its well-designed features, SmartPredict strives to offer you the best and brightest to meet your challenges and your incredible creativity!
This email has already subscribed.