Documents segmentation
and OCR
Get the most of your scanned documents images by recognizing text fields, tables, and characters inside of them.
Try it's free
Digitize documents with AI-driven optical character recognition, and image segmentation of document images
Document scanning is not enough for the digitalization of the documents and cannot help companies to fully achieve their goals. Tools such as OCR already exist but don't work well with complex document patterns, such as tables, and are black-boxed. Companies cannot, therefore, adapt and embed it in their applications.
To address these issues, we have implemented an out-of-the-box AI use case for OCR machine learning and AI image segmentation in SmartPredict, based on performant Deep Learning models. It is 100% customizable and can be run in a few clicks and integrated within external applications and used seamlessly on the platform. 
Take advantage of what OCR can do for you!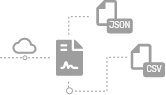 Valuable content provided
It converts on-paper information into machine-readable formats (JSON, TXT, CSV) for more potential uses.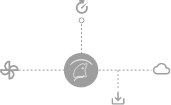 Time and cost-savings
No AI knowledge or hardware resources are required to bring it into production within any software.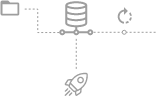 Data warehousing optimization
It considerably reduces the size of the data, saving you the resources needed to transfer and store it.
Easily put it into production in a few minutes.
You can benefit from a generated web API for seamless integration with external applications. Or you can operate it live in the SmartPredict Predict space.
Benefit from a highly advanced text recognition system.
The "Documents segmentation and OCR" SmartPredict AI use-case is based on meticulous image preprocessing, character recognition, and performant image segmentation methods using state-of-the-art Computer Vision techniques that work for all types of printed documents.
Financial Statements
Insurance forms
Scanned forms
Medical Records
Invoices
Loan Packets
and so on…
Leverage the Document segmentation and OCR use case in 3 steps.
See what our customers have to say
Mike BRANT RODRIGUÈZ
CHIEF COMMERCIAL officer in a retail company
---
It's amazing that we could handle an AI system that is useful for us without hiring an expert. Thank you for democratizing this technology. It allows us to back up our bills effectively and efficiently.
---
With the Documents segmentation and OCR AI use case, we have an AI system that makes a real-time detection, and content extract that works in many of our programs. It is seamless and suitable for all types of use.
Allan LINSCHETER
FEDERAL GOVERNMENT Archiving Officer
---
Before SmartPredict, we used a lot of resources to store data and we don't know what is OCR. Now we can save a large number of documents in a safe and tiny storage.
Thierry EREUT
A SOFTWARE ENGINEER in an Insurance and Financial Services Company
---
Now, we don't need to work out the whole AI system that is in production. We just call the web API of the SmartPredict AI use case and that's it. It also adapts to our needs as it's 100%customizable. What a great revolution!